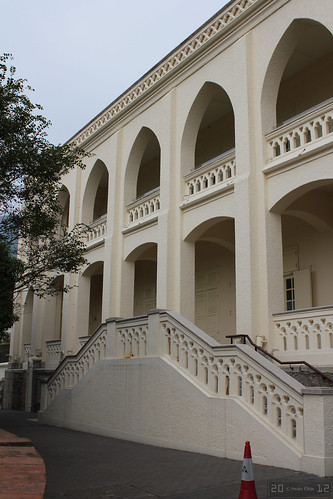 19th Century Colonial Architecture
19th Century Colonial Architecture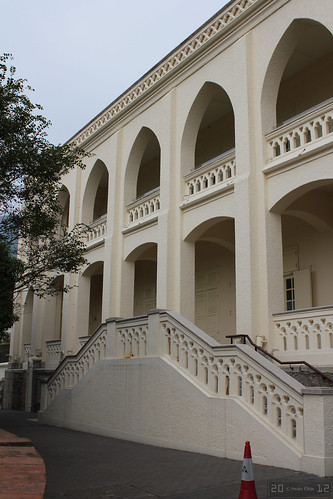 Image by Can Pac Swire
The colonnaded veradah design is very common in colonial architecture across Asia, from Shanghai to Hong Kong, Taiwan, Thailand, Malaysia, Singapore, the Philippines, Singapore, all the way to Banglasdesh, Sri Lanka, India and Pakistan.
The covered and open hallway provide additional shade and ventilation to the interior of the building from the tropical sun and heat.
xxxxxxxxxxxx
This is a listed building in Pok Fu Lam with a long history with Hong Kong's French community.
Built in 1875 by the Missions Étrangères de Paris, Béthanie served as a sanatorium for almost 100 years. The site was sold to Hongkong Land in 1974 whose intention was of course to demolish the historic building and built a high-rise. In a very rare occasion, the government stepped in in 1975 and for five years, the government and Hongkong Land fought over the future of the ocean-view cliff-side site. In 1981, the government resumed ownership of the site and declared Béthanie a historic listed building.
The building now houses the BNP Paribas Museum of Béthanie, a chapel, the Wellcome Theatre, as well as a facility for the Hong Kong Academy for Performing Arts.
I came here not because of the name BNP Pairbas. Having said that, I published a page on the history of BNP Paribas (formerly two different banks Banque Nationale de Paris SA and Paribas SA)