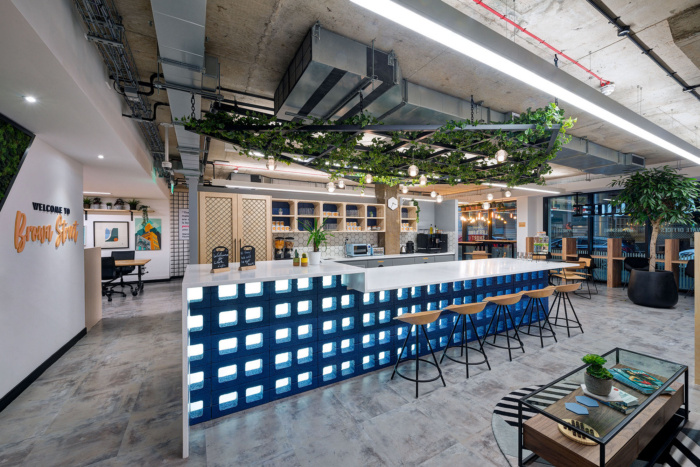 Office Designs
Work.Life Brown Street Coworking Offices – Manchester
|
October 14, 2020
Two Ltd created an an office design centered on health and happiness for the Work.Life coworking space located on Brown Street in Manchester, England.
As their biggest and first reginal coworking space outside of London, WorkLife set their sights high to create a game changing workspace.

They wanted a design promoting health and happiness with productivity in an industrial aesthetic that pays homage to Manchester's history, people and character.

The design concept embraced the culture and personality of Manchester, whilst experimenting with new design features, including a central hub for encouraging collaboration.
Design: Two Ltd
Photography: Thierry Cardineau
The post Work.Life Brown Street Coworking Offices – Manchester appeared first on Office Snapshots.