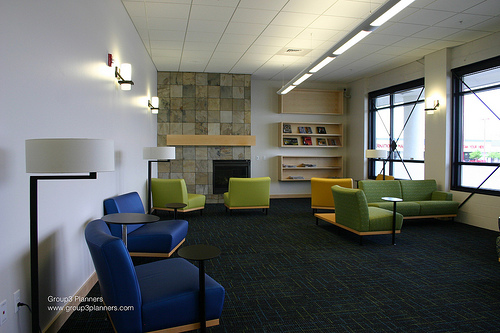 Reading Room


Image by Group3 Planners, LLC
Sand Creek Library, Colorado Springs, Colorado was completed in 2008. This remodel uses bold elements to establish energy and interest. Community room, teen area, children's library, study rooms, public computers and a reading room are part of this library.
Reading Room
Group3 Planners selected the furniture. The other project team member is Humphries Poli Architects.
Reading Room
Group3 Planners plans and designs libraries. Learn more about Group3 Planners and our other projects at www.group3planners.com
Photos by Group3 Planners