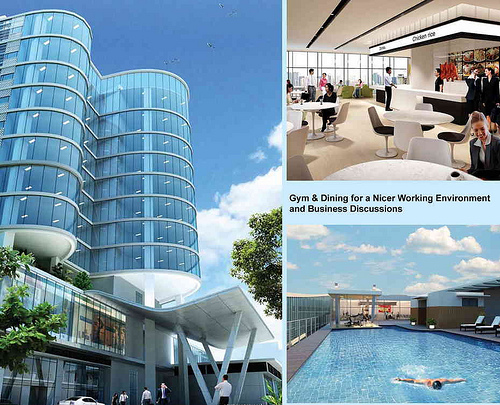 Oxley BizHub 2 Preview (Early Bird Phase)


Image by 350.org
Dear Sirs & Mdms,
Oxley BizHub 2 Preview (Early Bird Phase)
Invitation to Oxley BizHub 2 VVIP Preview
Oxley BizHub 2 Preview (Early Bird Phase)
We are the Developer Sales Team of the *upcoming Oxley BizHub 2 at Ubi
Road 1, Singapore.* This is a new development that is currently in
Preview (Early Bird) Phase, and is available for *Direct Purchase 1st
Hand **from Developer.
Oxley BizHub 2 Preview (Early Bird Phase)
*We would like to invite you & your staff to view our showflat *before
the actual launch*, where you can enjoy VVIP Preview Discounts and
selection of choice units.
Oxley BizHub 2 Preview (Early Bird Phase)
*Oxley BizHub 2 is Suitable for:*
– Businesses who want to *own* their workplace instead of renting
– Business Operation & Expansion Space with easy access via public
transport & driving
– Investors looking to add commercial properties to their portfolios at
First-Hand price and ride with Singapore's industrial growth
Oxley BizHub 2 Preview (Early Bird Phase)
*Use of Units:* Business 1 Zoning (B1 Clean & Light Industries –
Examples in *attached pdf*)
– Computer & Software Development
– Distribution Services
– Printing & Publishing
– Assembly & Packaging
– Warehousing & Storage
– Media, Graphics & Video
– Design & Consultancy* [Industrial as an Investment]*
**Industrial properties have always been a popular choice for REITs
(Real Estate Investment Trusts). The reason for REITs to choose
industrial projects over residential projects is because of the higher
rental yield, and landlording benefits eg. interior design is done and
maintained by tenant.
Below are some value-adds that industrial projects have over residential:
– Can loan up to 80% even with existing mortgage – less cash down
– No Seller stamp duty – *DON'T* have to wait 4 years, can sell anytime
– No Additional Buyer Stamp Duty as implemented recently, attractive
investment option for foreigners, PRs and locals buying 3rd property.
– Rare plot of land near MRT, bought before Development Charge increase
– Affordable Low Quantum
– Higher rental yield than residential – more passive income from rental
& repay full mortgage faster
– No restrictions on HDB Owners – even if owners are within the minimum
occupation period (MOP), they *can* purchase industrial properties
*- Unique BizHub with multiple businesses operating here – large user
pool, beneficial for business, and future rental & resale
*- Increasing Land Price and Development Charge by URA poised to
increase the launch price of new developments *
*
ÂÂ
Oxley BizHub 2 Facilities New copy (compressed).jpg
*
[Easy Access by Public Transport & Driving] *- Direct access to KPE & PIE
– Easy access by employees via Tai Seng MRT & MacPherson MRT*(Future MRT
Interchange)*
– Bus Stop at door step with buses that connect directly to East, West &
Central
*
[Opportunities for Businesses] *- Upcoming Paya Lebar Business Hub poised to increase activities in
this locality
– Reputable businesses already in operating here – Sakae Sushi, Charles
& Keith Building, Charles & Keith Group Headquarters, SingTel, Tata
Communications etc
– Good units with column-free layout and high ceiling. Mezzanine units
also available
– Highly accessible by both public transport & driving
*[Unique Design Concept] Oxley BizHub 2* is a New Generation Industrial Development. The
architecture is an Iconic Design meant to enhance the Corporate Image of
businesses. The beautiful architecture makes it *stand out among
neighbours*, and gives an excellent impression for business partners,
clients and staff.
In the past, businesses have to buy a standalone building, workshop, or
shophouse to operate in this strategic location. Oxley BizHub offers the
opportunity to *own *factories, ancillary offices & warehouses in a
prized business location.
Units enjoy *natural lighting *with full height glass facades,
*Effective Column-Free Layouts, *and Facilities such as Gymnasium &
Swimming Pool for*corporate events and business networking.* All units
come with attached toilet and good ceiling heights.
*
**[Size & Guide Prices (Valid only during VVIP Preview)]*
Factory/ Ancillary Office
990 sqft to 2260 sqft
Guide Price for VVIP Preview: *From 0K
*Warehouse
1012 sqft to 2454 sqft
Guide Price for VVIP Preview: *From 0K*
Canteen
3692 sqft *
*Guide Price for VVIP Preview:*.89M*
*[Project Facts]*
Only 271 units
No. of floors: 11
Developer: Oxley Ascend Realty Pte Ltd (Fully owned by the SGX-Listed
Oxley Holdings Limited)
Site Area: approx 12,378 sqm
Estimated TOP: Jan 2013 (approx 16 months)
*
*
*
[Showflat Event: VVIP Preview Viewing]*
You are cordially invited to an exclusive *Preview *of the Showflat with
*Priority Unit Booking & VVIP Discounts. *
Please kindly contact us *Developer Sales Team at 90303197.
Showflat Preview is by Appointment Only.
*
100% Direct Developer Purchase
VVIP Preview Price & Priority Unit Selection
Please be assured that *all discounts* will be fully given to you.
This is a rare opportunity to own a unit first-hand direct from the
developer. If you or your friends would like to expand your business, or
let your portfolio ride with industrial growth, please call us for a
showflat appointment & *best unit recommendations.
*Thank you very much.
Sincerest,
James Ng
90303197
SAEA Accredited Realtor
CEA Reg. No. R007801A
Huttons Asia Pte Ltd
Licence No. L3008899K
For any enquiries and viewing appointments, please call 90303197.
This is a genuine business email. If you wish not to receive future
updates, please kindly reply with subject head 'unsub'. Thank you so much.