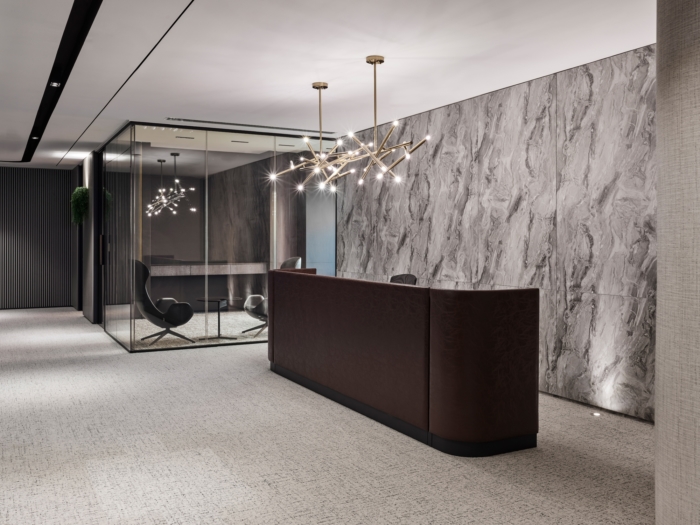 Office Designs
Invest Construction Offices – Istanbul
|
January 12, 2021
Udesign Architecture was trusted with the office design of Invest Construction located in Istanbul, Turkey.
Invest Construction actively carries out their works in construction sector and brings alive some of the biggest real estate projects in Turkey. As they are one of the leading companies in their sector, we tried to achieve reflecting this quality by using a weighted color scheme and material selection.

The office is located in total of one floor in Vadistanbul which is an office, residence and mall complex build by our client itself. Two entrances of the floor is kept and used, so that one entrance of the office will be used by the executive personnel and one will be used mainly by the employees and visitors. Office areas are divided department by department which are all small open offices within themselves.

To reflect our concept we mainly used wood, carpet, marble and glass materials around the office. A touch of green is added as a part of decorative lighting around the hallways.
Design: Udesign Architecture
Photography: Ibrahim Ozbunar
The post Invest Construction Offices – Istanbul appeared first on Office Snapshots.