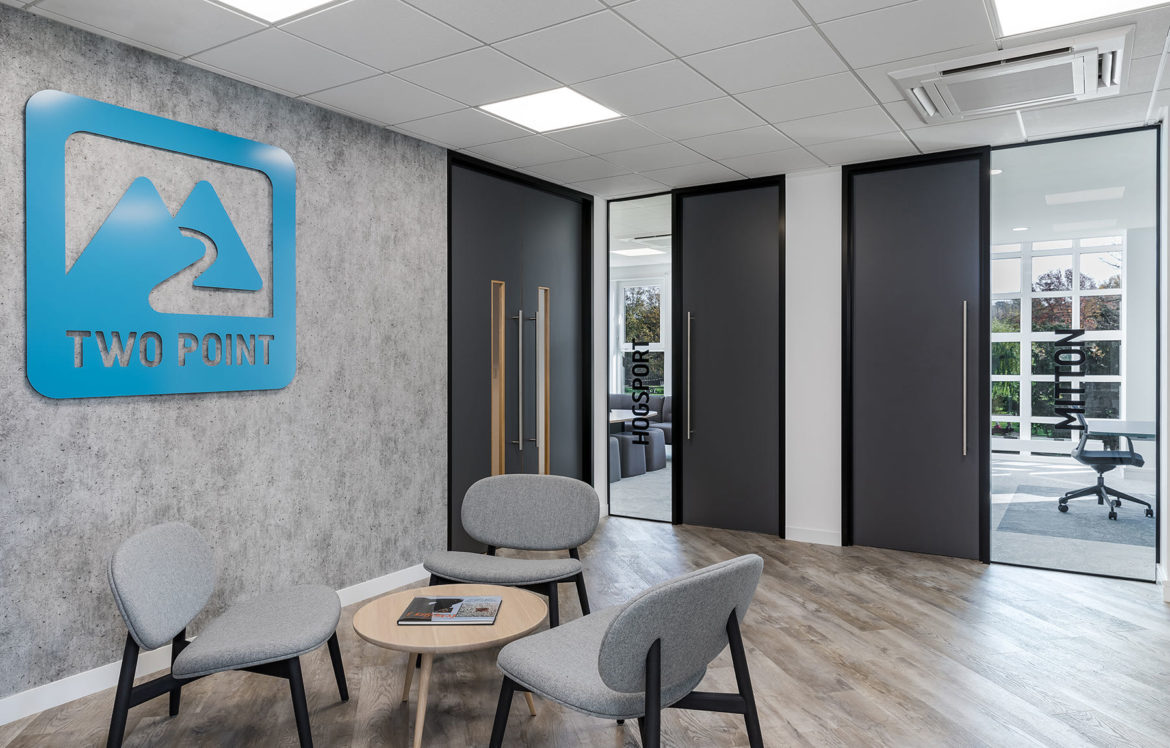 Video game development company Two Point Studios recently hired workplace design firm Oktra to design their new office in Farnham, England.
"Two Point Studios were outgrowing their serviced office space and came to Oktra in need of a studio tailored to their brand identity. It was important that the new workspace reflected Two Point Studios' brand in order to establish the right environment for their team to grow in.

We worked closely with the client team in order to create an end product that was as personal as possible. Two Point Studios had never been through an office fit out before, and we were able to guide their team through the process while ensuring their vision and requirements led the design development.

The resulting studio features Two Point Studios branding throughout, with a full wall graphic displaying some of their characters and feature walls in their brand colours. Staff now have plenty of breakout spaces including game areas and a café where they can take time away from their desks. With four-times more meeting rooms than their previous space, the new workspace is equipped for Two Point Studios' continued expansion," says Oktra
Location: Farnham, England
Date completed: 2020
Size: 5,476 square feet
Design: Oktra
Photos: Oliver Pohlmann
The post Inside Two Point Studios' New Farnham Office appeared first on Officelovin'.