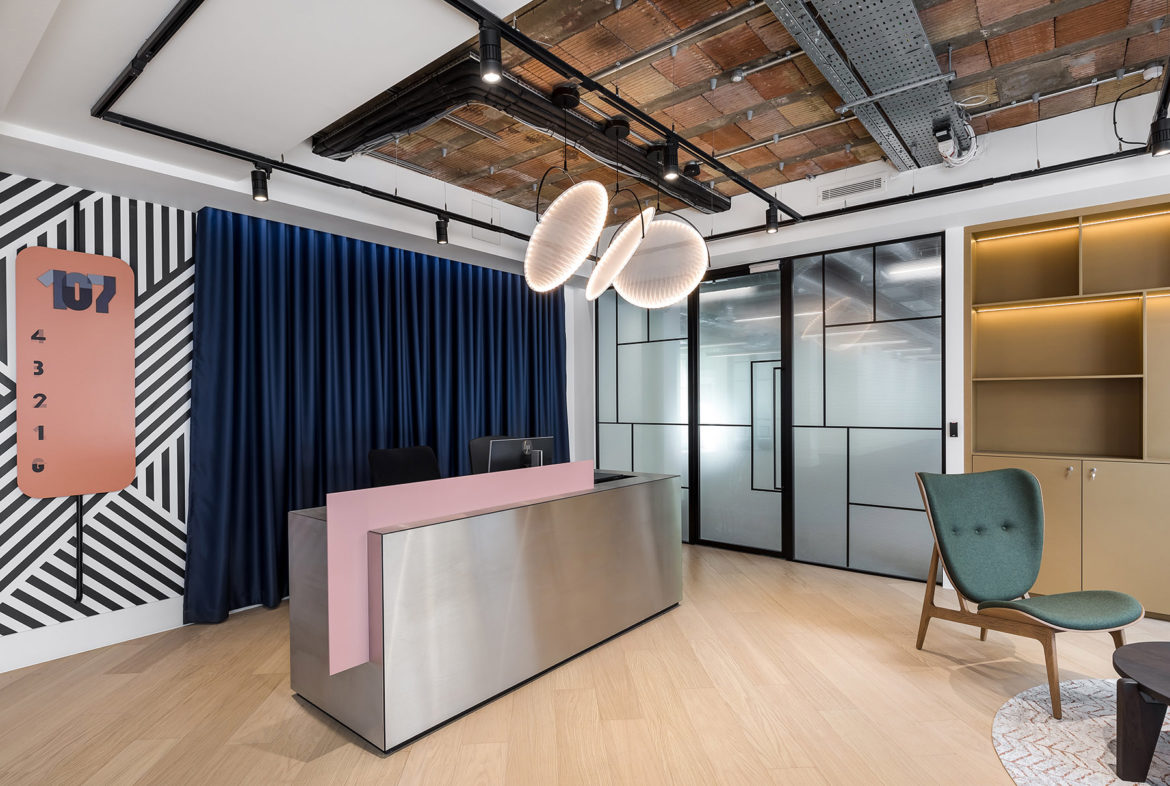 Office Renovations
Inside Office Studio Spaces in London on Behalf of Grays Inn Ltd
|
September 4, 2020
A team of designers from workplace design firm Oktra recently designed a new office space building for Grays Inn Ltd in London, England.
"Grays Inn Ltd had recently acquired this London building and wanted to relaunch the property with a new fit out and upgraded facilities. We worked closely with the client team in order to understand trends and demand of the local real estate market, shaping the scheme to reflect tenant needs as well as the client team's vision. Despite delays on materials due to COVID-19, we were able to retain the existing service kit by working new design elements around it.

The old building was dated, with low ceilings and narrow walkways, so we updated the floor plan by removing the gridded ceiling to increase ceiling heights. We re-engaged the street entrance by opening it up and adding new lighting to make it more inviting, while keeping the design detail-oriented to achieve a boutique feel in the studio-type space. The logo, colour palette and subtle details of the finished scheme reflect the surrounding area, like the feature ceramic tiles that line the entryway in homage to the brick-clad streetscape of Grays Inn Road.

Our team carried out a full Cat A refurbishment, adding a new reception and new common facilities including showers, WCs, lockers and more. Our internal architects, designers and branding team collaborated on the final design in order to give the building a stand-out look and feel, helping the sales team and agents market the asset. The clear brand identity of the final space has reintroduced the building as a design landmark on Grays Inn Road."
Location: London, England
Date completed: 2020
Size: 10,600 square feet
Design: Oktra
Photos: Oliver Pohlmann
The post Inside Office Studio Spaces in London on Behalf of Grays Inn Ltd appeared first on Officelovin'.