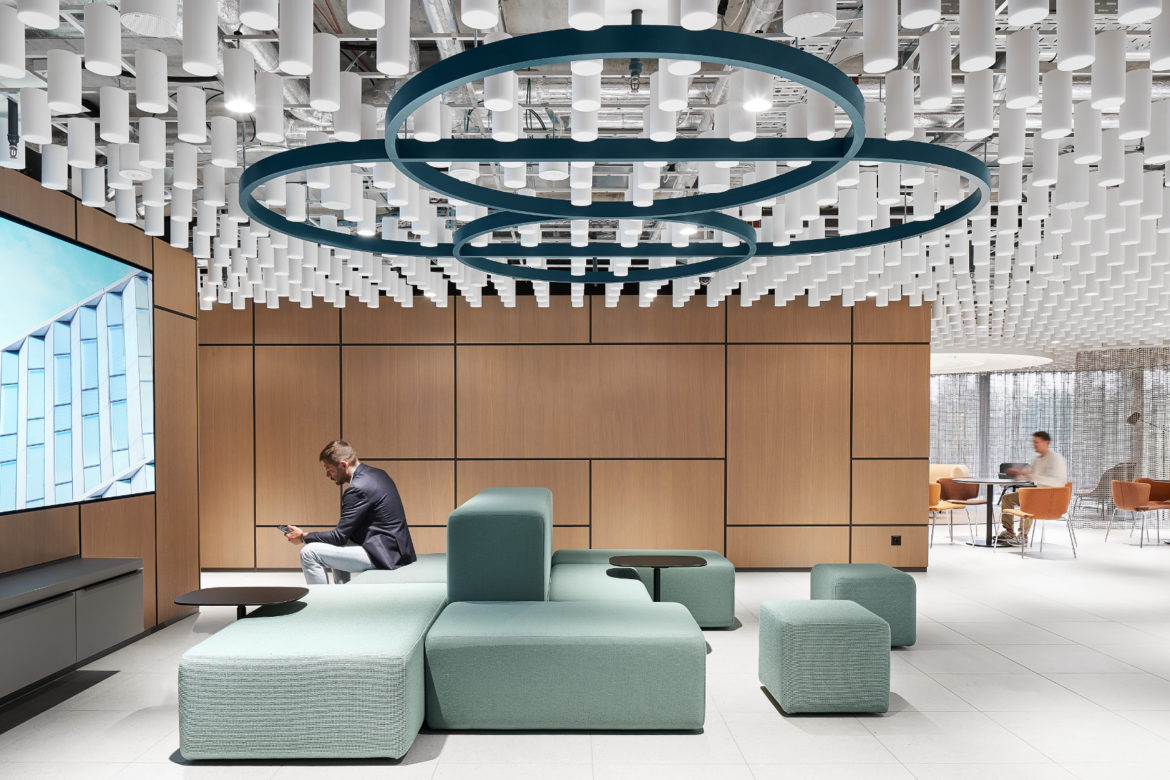 International pharmaceuticals company Modern Solutions hired architecture and interior design firm Ippolito Fleitz Group to design their new office in Zurich, Switzerland.
"We helped the company transition to a New Work environment: developing a spatial concept for the new office that was the product of more than 30 joint discussion rounds and workshops. In place of standardised, individual workstations, we designed a work environment that focuses on the individual needs of employees. The result is an office that packs a punch, differentiating while remaining flexible: with flowing, changeable spaces, set within a strong design framework.

The world of work is becoming a lot more capricious, more digital and more agile. Not only work tasks, but also modes of working can often change several times in one day. From multi-team brainstorming or small group problem-solving to intensive customer calls, focused individual work and a healthy downtime arrangement. A productive working day is a mix of communication, collaboration, concentration and contemplation. We therefore designed the Zurich office as an ecosystem of open and closed areas, offering the optimum conditions for every type of work-related activity. Permanently assigned workplaces are nowhere to be found. Instead, employees are free to decide for themselves which kind of work should be done where.

The social hub forms the communicative heart of the office. Here you will always find life, with exchange taking place across teams and across roles. This promotes the corporate culture, gives employees a sense of belonging, and really drives innovation. After all, most great ideas arise when people sit down together, eat and drink, and at some point someone says, "What if.." – and they're off. With freely arrangeable seating groups, the space can be used flexibly, whether for lunch breaks or staff meetings. This promotes an active communication culture: exchange is both planned and unplanned, formal and informal, internal and external."
The post Inside Modern Solutions' New Zurich HQ appeared first on Officelovin'.