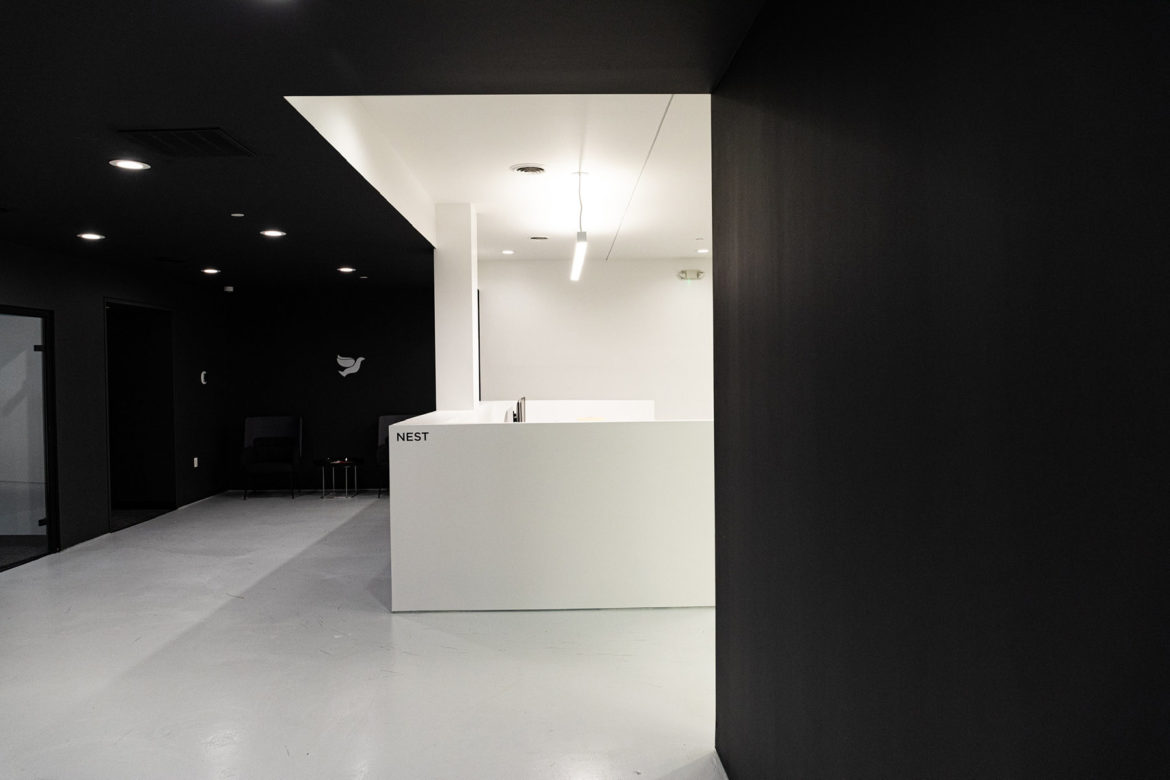 Office Renovations
Inside HealthCare Dynamics International's New Washington D.C. Office
|
July 21, 2020
A minority, woman-owned health-care company HealthCare Dynamics International hired interior design firm Drummond Projects to design their new headquarters in Washington D.C.
"The space lacked access to daylight and was subdivided into small cubicles with high walls. As providers of health-equity and technology-enabled solutions, HCDI required upgrades for its office space to mirror its core values. After a thorough analysis of HDCI wants and needs and identifying which spaces were under- and over-utilized, Drummond devised a spatial plan that delivers a contemporary and functional workspace prioritizing the employees' productivity and wellbeing. It was, therefore, imperative to have a space that encouraged interaction between co-workers and peers, whether they were working on a project or socializing.

"We wanted to boost the company's productivity and happiness in a comfortable environment while allowing the mission of HCDI to breathe through the design," Drummond explains. "We completely gutted the space to facilitate an easy-flowing, dynamic layout by defining portals and areas through changes in color, forms, and textures."

Given that the lighting has significant energy implications, the change of light has more than an aesthetic dimension. The light flows with the design to unify the entire workplace and offer an inviting atmosphere that favors wellbeing and productivity.
The design integrates dark and light sequences to interrupt a static image, and to create a harmonious sense of continuity in the architectural narrative. The use of light is varied within different contexts; more subdued in the communal lounging areas and brighter in the offices to aid concentration.

The center point is a large custom steel planter to add visual interest, and also awaken the senses. Foliage and greenery are strategically placed throughout the office that beautifully complement the office. They act as visual pauses, air purifiers, and stress alleviators that improve the office environment.

HDCI's new office includes 12 sub-offices, a presidential suite and a multi-use elevated wooden platform that can be used for casual lunch breaks, product launch, and after-hours yoga sessions. There are also two conference rooms equipped with cat-6 data drops, smart TVs for easy computer screen sharing, and dimmable lighting for presentation purposes."
Location: Washington D.C.
Date completed: 2020
Size: 12,000 square feet
Design: Drummond Projects
Photos: Anthony Hampton
The post Inside HealthCare Dynamics International's New Washington D.C. Office appeared first on Officelovin'.