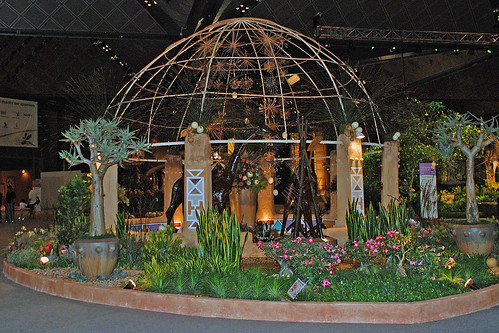 Imbizo Yase Afrika


Image by chooyutshing
Designed by David Davidson from South Africa. This design was awarded Silver in Fantasy Gardens.
Imbizo Yase Afrika
Floral from South Africa are display with unusal flowers are African natives such as proteas, coneflowers, pincushions and heathers. The designer use a beehive-style dome roof, typical in traditional Zulu homes.
Imbizo Yase Afrika
Imbizo Yase Afrika
Imbizo Yase Afrika
Imbizo Yase Afrika