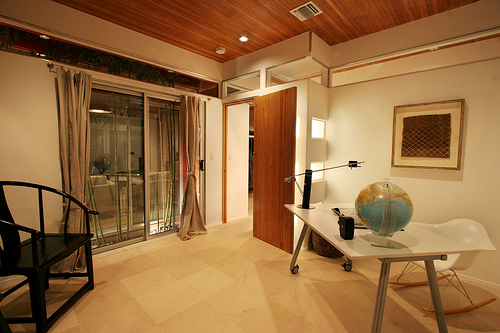 Home office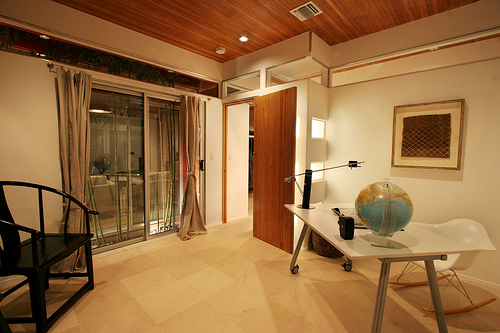 Image by Jeremy Levine Design
www.jeremylevine.com
>
Office with pocket courtyard filled with bamboo. Also functions as thermal chimney for passive cooling. By opening the sliding glass door, the room is cooled as hot air rises up the vertical shaft, creating a pressure differential that draws cold air into room through the windows.
Clerestory window borrow light from the adjacent rooms throughout the day as the sun passes over the house.
Project Name: Red Box
Project Type: 2 story addition to one story home
Location: Eagle Rock, CA
Designer: Jeremy levine design
A two story addition to an existing house utilizing passive and active green technology, including: grey water recycling, solar energy, passive thermal, daylighting, interior pocket courtyard with bamboo garden, drought tolerant landscaping, etc.