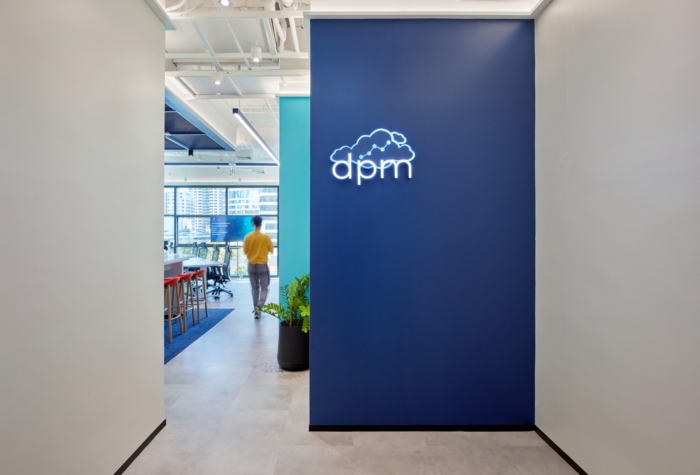 YAAF DESIGN used natural light and the warmth of blue tones at the DPM offices in Bangkok, Thailand.
Adapting the workplace strategy to creating the prototype for work x social in order to utilise the space as much as possible. Developing the concept through business model exploration, market analysis, user profile research and also exploring the needs of users. Critical findings were analysed and adjusted to match work trends and the commercial real estate market before prototyping started for 100% agile workspace due to the engineer based behaviour & sales team. They rarely use the office as fixed and need a more flexible way of working .
Design: YAAF DESIGN
Design Team: Nichary Ponsgomboon, Piyanut Kittvoraphongkij, Picha Sirinarachot, Jittrin Jiemjaikul, Phanupong Phanityasit, Satapat Pongsomboon, Attapong Jaruwattanakul, Narinphat Khemgratthong, Naphat Nakpong
Photography: Yes Sir Production
The post DPM Offices – Bangkok appeared first on Office Snapshots.