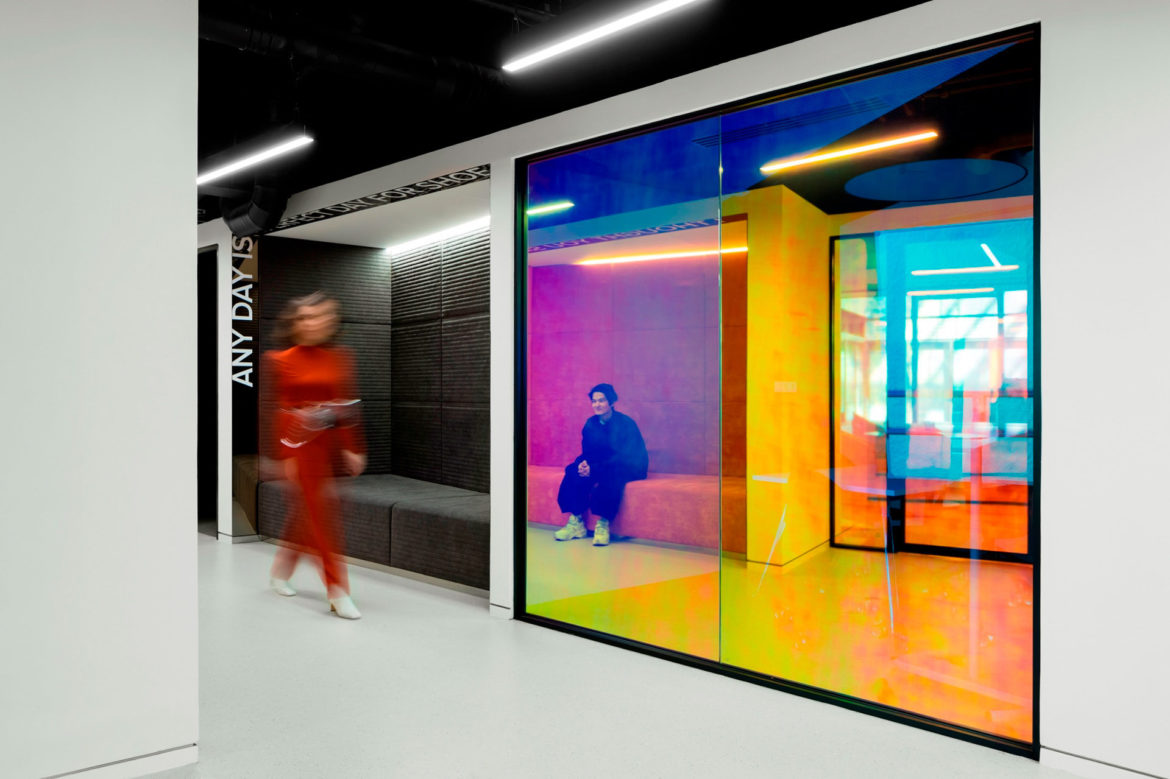 Fashion company Lamoda hired architecture and interior design firm IND Architects to design their new office in Moscow, Russia
"Office for company engaged in fashion industry shall be based not just on corporate style and latest solutions, but it also has to reflect a certain lifestyle where special attention is paid to an individual reaching after fashion, beauty, and functionality. Dynamics of interior captivates, as everything here is done for the best work experience, and each office detail reminds what an exciting and rapidly changing sphere this company is engaged in. The dichroic film that changes the color shades depending on a view angle is used as a metaphoric expression of fashion fluidity.

Along with it, the interior pays a tribute to a rich fashion history but very delicately, without derogating the whole interior style the meeting rooms refer to various epochs due to the application of various materials and photos of considerable dimensions – shooting session was dedicated to the interior design of a new office," says Ind Architects.
Location: Moscow, Russia
Date completed: 2019
Size: 75,347 square feet
Design: IND Architects
The post Another Look Inside Lamoda's Minimalist Moscow Office appeared first on Officelovin'.