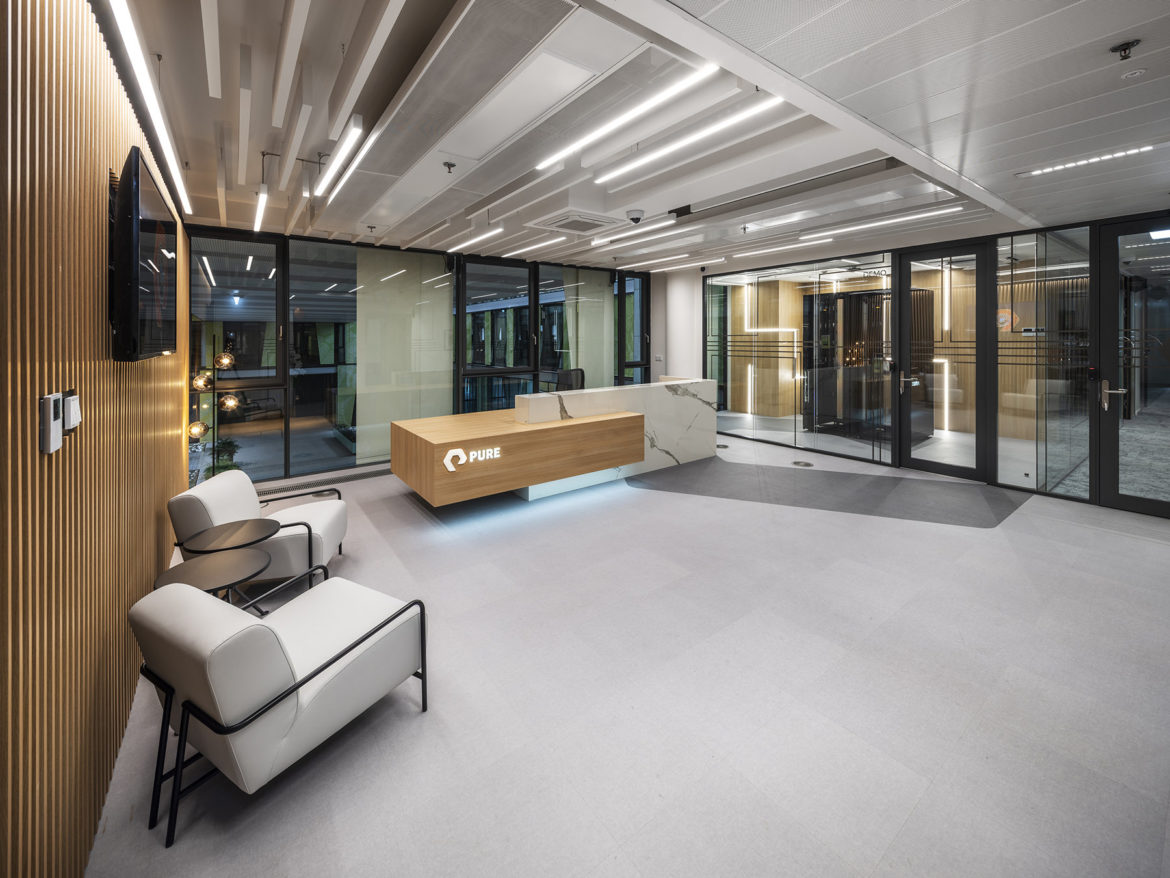 Technology company PureStorage recently opened a new office in Prague, Czech Republic, which they designed themselves with the help of real estate firm Cushman & Wakefield.
"Our design objectives are aesthetics, security, and sustainability. Our project began with an assessment of how we would use the office. What do we need to best support the people who work here? Our office design embodied our company's values of teamwork, creativity, innovation, customer first, persistence, agility and ownership.

Our state of the art arcade room and training rooms provide a nice intersection for work-life balance. We learn, and we also have fun! Our game room with the pool table and foosball tables enable collaboration and engagement with different teams.

There are also many green areas that encourage health and wellness, comfort, and a general sense of well being. These areas are designed to help us feel happier, healthier, and more productive.

We incorporated our core corporate colour orange into acoustic panels and structural columns to uphold a consistent style throughout the floor. Our open office environments offer more than a modern workspace look. Breaking down walls using suspended acoustic panels increases communication and collaboration among team members in different departments, giving the entire workspace an overall synergetic feel. This way, we can collaborate more because the atmosphere is welcoming and informal.

Regarding sustainability, 95% of furniture materials are sustainable. For example, the suspended acoustic panels in the open offices are made out of recycled bottles and steel. Everything that has been used in the new office came from central Europe to reduce carbon footprint of getting materials into the building," says PureStorage and Cushman & Wakefield
Location: Prague, Czech Republic
Date completed: August 2020
Size: 29,000 square feet
Design: PureStorage + Cushman & Wakefield
The post A Tour of PureStorage's New Prague Office appeared first on Officelovin'.