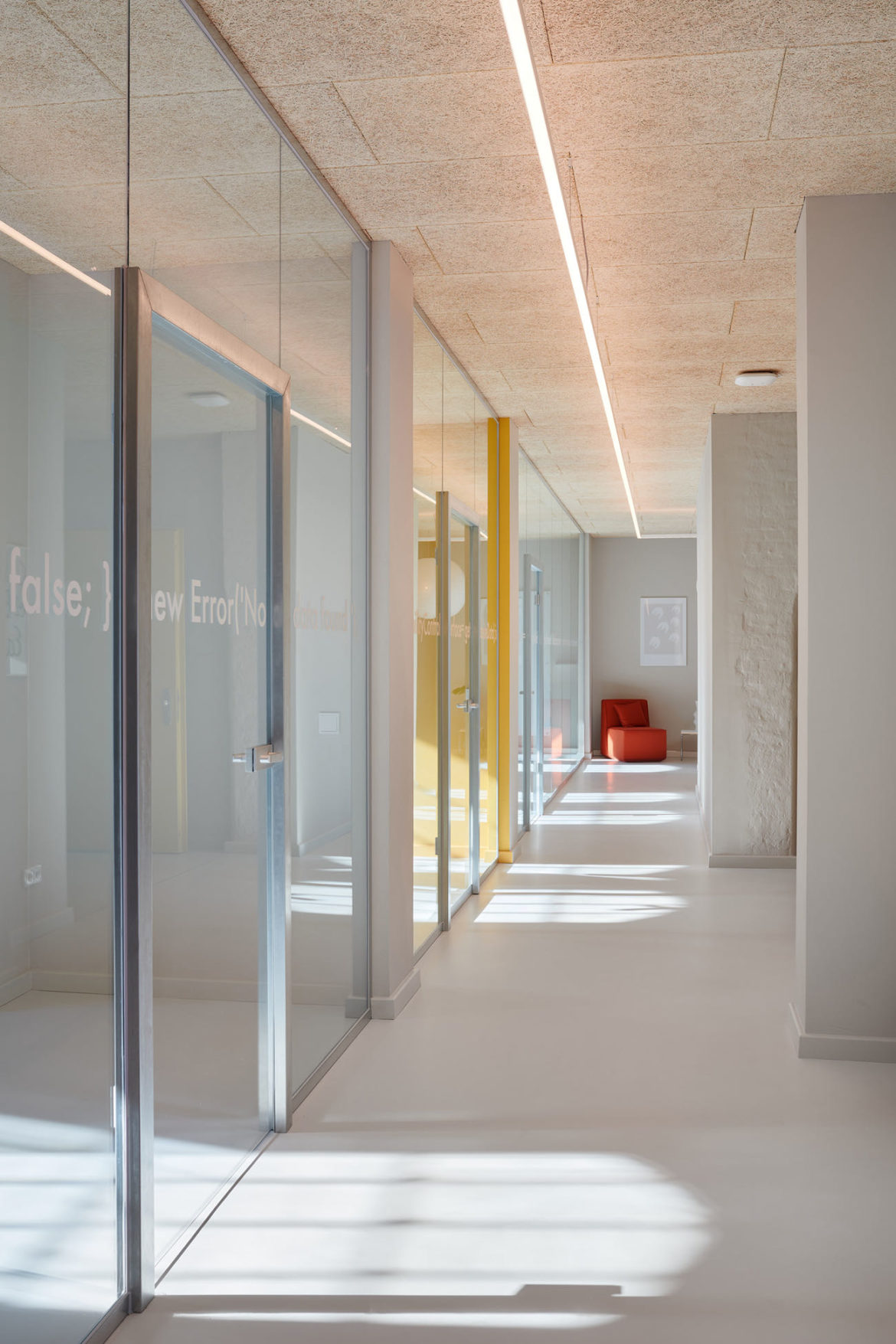 IT company Jimdo recently hired interior design firm Laik.Design to design their new office in Hamburg, Germany.
"The concept attaches great importance to self-sufficient office space, which atmosphere radiates peace and quiet for concentrated work, without letting the surroundings appear uncommunicative. With 430 square metres, the renovated old building offers structured yet open work areas for around 40 workplaces. The spatial concept is complemented by a large meeting room, a workshop area, that can be flexibly used for workshops, several small micro-meeting rooms, an inviting communal kitchen and a cosy retreat area.

The entire design aims to represent a mixture of calm, concentration, dynamics, openness and cohesion.

In addition to the harmonious colour composition and the sound-absorbing ceiling panels made of natural materials, the hot-dip galvanised aluminium profiles of the glass partitions are the main design element of the area. That is reflected in the entire design by means of many small details.

Colour selection define work zones, dialogue rooms and creative areas so that various room concepts are generated. In addition, the simple yet inspiring design conveys a warm and professional atmosphere that meets the client's needs," says Laik.Design
Location: Hamburg, Germany
Date completed: 2020
Size: 4,628 square feet
Design: Laik.Design
Photos: Joseph Ruben Heicks
The post A Tour of Jimdo's Minimalist Hamburg Office appeared first on Officelovin'.