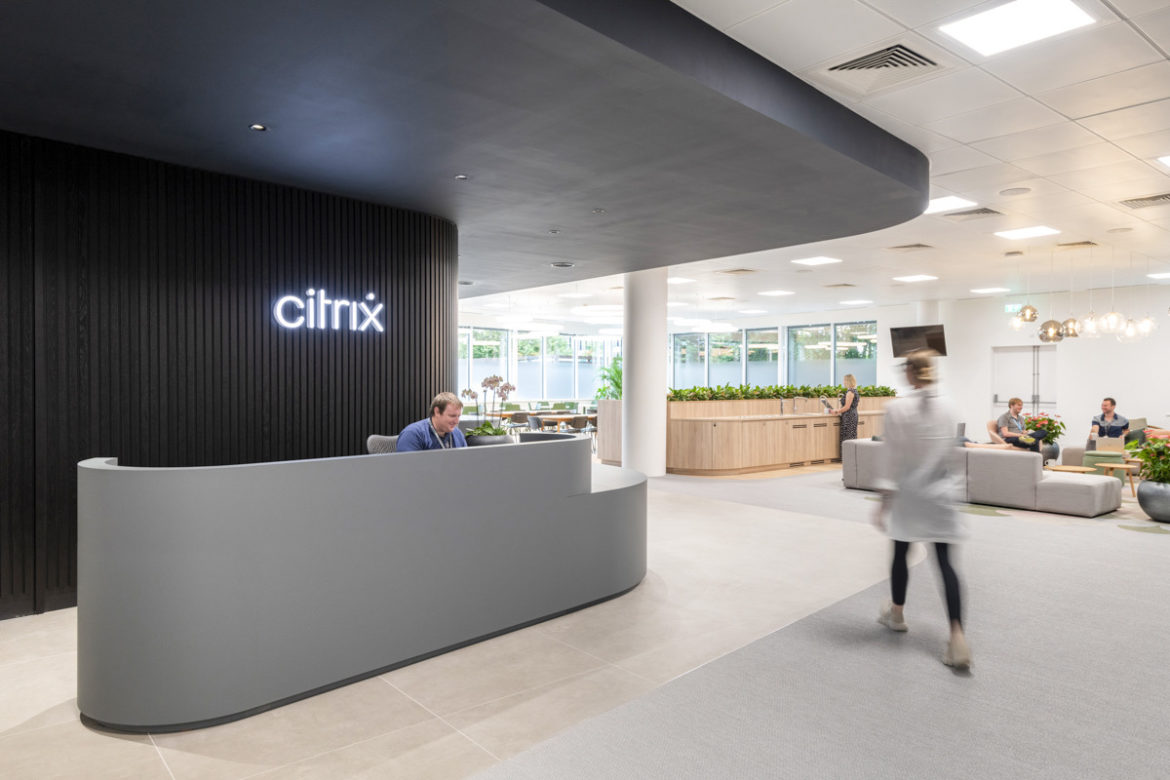 Workspace-as-a-Service company Citrix recently hired workplac design firm Area to design their new office in Cambridge, England.
"In a world of work that is constantly changing, there was no better time for Citrix to renew their strategic vision, transforming their organisation to deliver an employee experience consistent with their new way of working. This mission was key in unlocking the potential within their own organisation and better supporting their clients to innovate through change.

Cambridge Science Park has been home to the UK Citrix Research and Development team for over a decade. Having occupied approx. 30,000 sqft of space on the first floor, Citrix were keen to reconfigure their existing workplace and take over additional space on the ground floor to increase operations for their programming and engineering teams. Working in collaboration with Agents – Colliers International, Architects – Gensler and Engineers – Magnus Opifex, our brief was to create a vibrant and technology-enabled environment to facilitate engagement, creativity and productivity – reflective of the Citrix vision and culture.

Our understanding and translation of Gensler's design intent was established during early consultation with the Citrix project team. Our objective was to interpret this vision and in turn, maximise the potential of the space in order for Citrix to establish a 'new way of working' and achieve their cultural aspirations."
Location: Cambridge, England
Date completed: 2021
Size: 30,000 square feet
Design: Area
The post A Tour of Citrix's New Cambridge Office appeared first on Officelovin'.