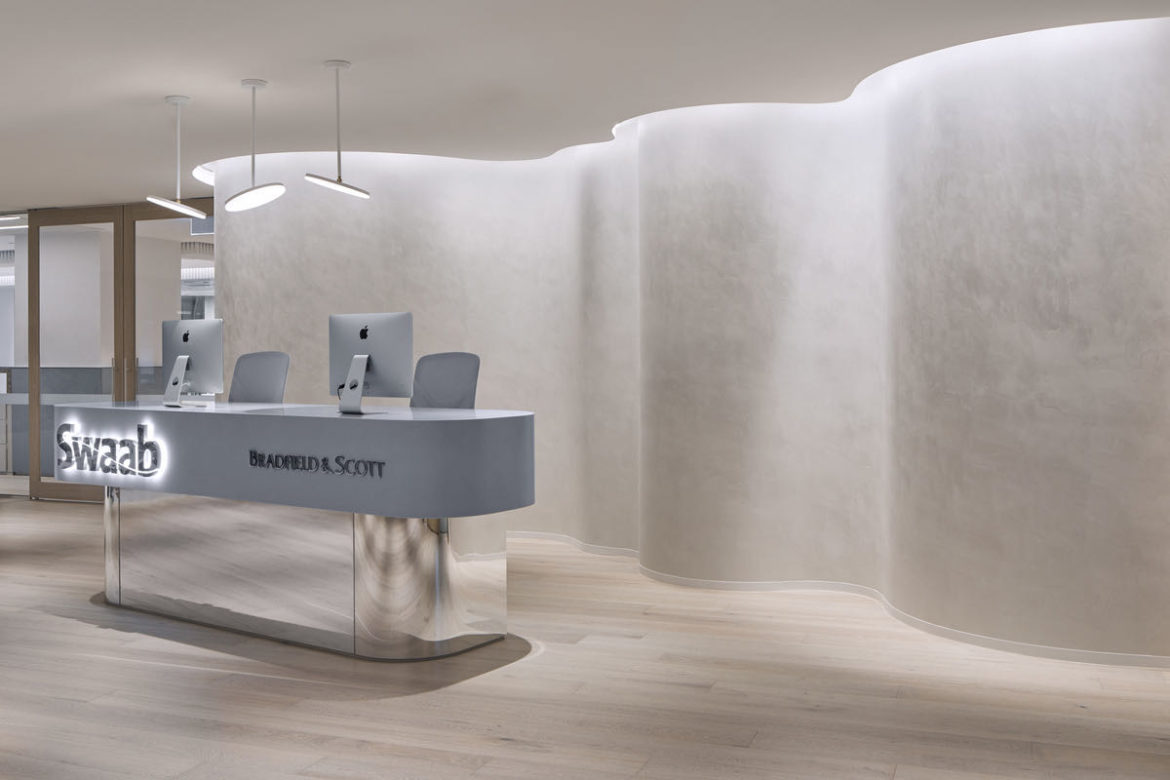 Law firm Swaab hired architecture design firm Hammond Studio to design their new office in Sydney, Australia.
"Clients are welcomed to level 2 where a gently undulating feature wall references the organic curves of waves in water. For this level Swaab specially commissioned an artwork by Bondi artist, Stephen Evans; with mural-like qualities, the piece celebrates the firm's affinity with Sydney's iconic Bondi Beach.

Here a relaxed, tranquil, casual aesthetic abounds. Client meeting rooms, framed by woodgrain joinery portals and bespoke doors, are supported by a large break-out space with outdoor terrace. Perfect for functions.

On the remaining levels, where staff work day-to-day, the firm undertook a cultural shift which saw Swaab's team move from a traditional cellular office floor plate to a predominately open plan workspace. Shared access to daylight offers views to Australia Square.

Hammond Studio commissioned a series of generously proportioned bespoke workstations. Their design is based on a traditional 90-degree footprint with a sit-to-stand linear workstation. A leg, integrated into the joinery spine, doubles as a central storage unit and dividing screen."
The post A Look Inside Swaab's Elegant Sydney Office appeared first on Officelovin'.