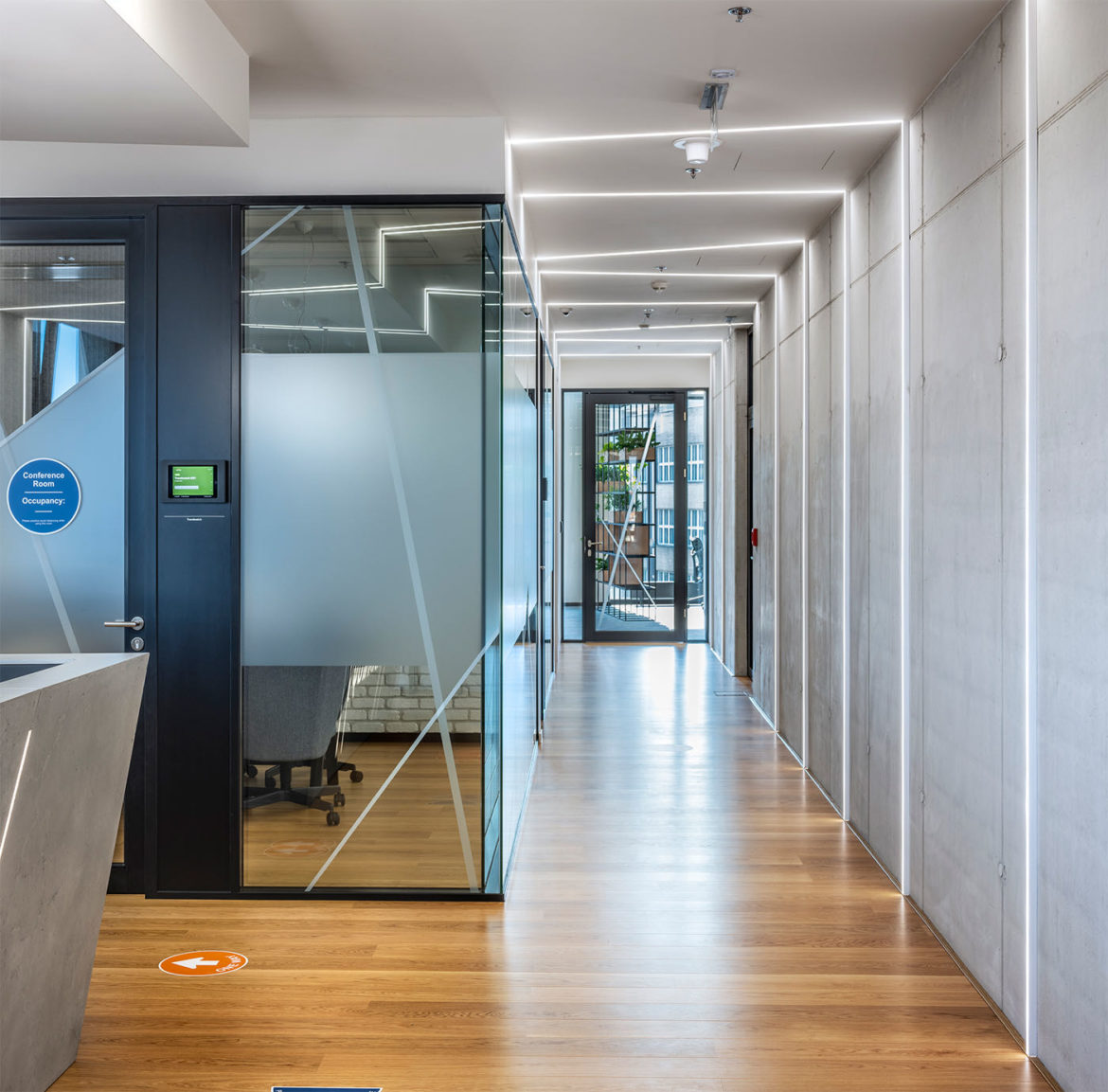 Office Renovations
A Look Inside Private Technology Company Offices in Prague
|
March 15, 2021
Private technology company recently reached out to Cushman & Wakefiel's architecture team to design their new office in Prague, Czech Republic.
"Unique office design inspiring ideas and creativity, an environment that is pleasant, supportive and inviting for employees to spend time in. That is what most of our clients want and what we created in our recent office design for an IT company.

"Timeless, simple, elegant design based on the used materials´ quality and contrast." That´s how Cushman & Wakefield architects describe their approach which uses atypical concrete furniture combined with wood, recycled plastic bottles transformed into acoustic wall panels, non-traditional lighting solutions and a dispositional solution which enables unique views of the Prague panorama.

Thanks to our perfect time and financial management, straight communication with the client resulting in deep understanding of their needs and expectations, the office is now a place where innovation, cooperation and creativity is fostered, to the company´s benefit," says Cushmand & Wakefield
Location: Prague, Czech Republic
Date completed: 2020
Size: 10,763 square feet
Design: Cushman & Wakefield
The post A Look Inside Private Technology Company Offices in Prague appeared first on Officelovin'.