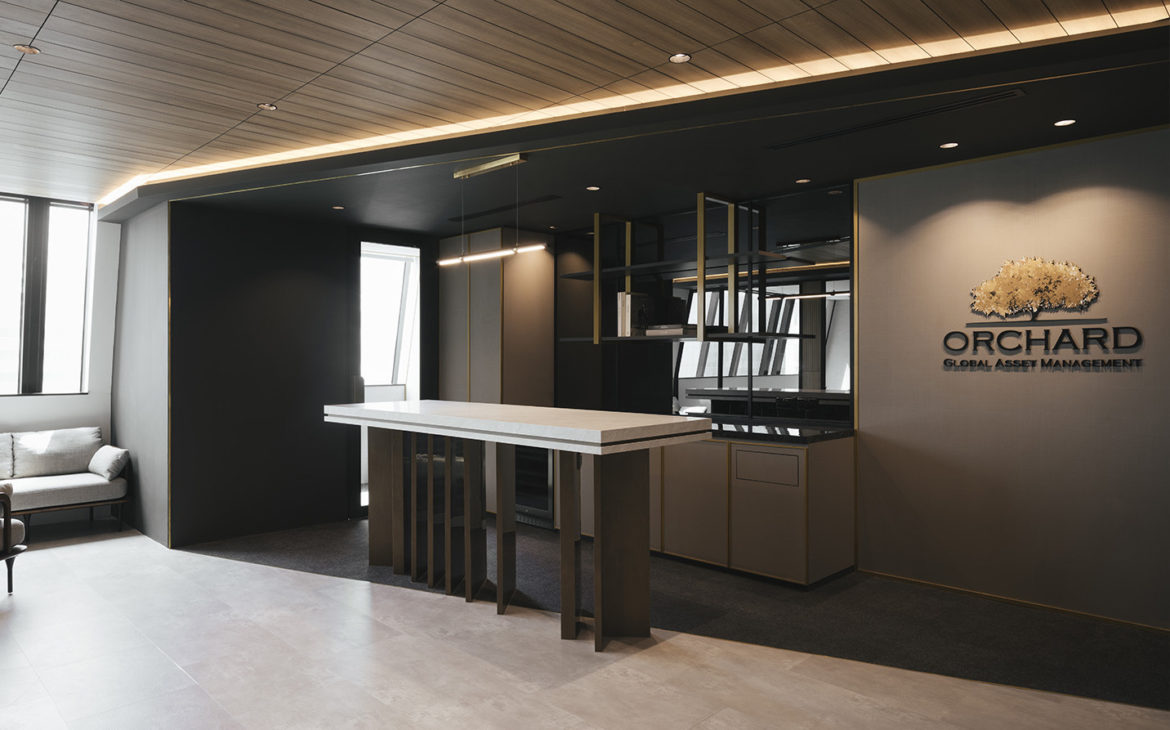 Office Renovations
A Look Inside Orchard Global Asset Management's New Singapore Office
|
June 14, 2022
Asset management firm Orchard Global Asset Management recently hired architecture and interior design firm LAANK to design their new office in Singapore.
"This project is an office for an asset management company. The client wanted something that was functional, practical and still have an area where they could entertain their clients or hang out after (office) hours.

It was a modern interpretation of the TV show "Mad Men" office; a highly energised and dynamic environment where there's always something going on at all times. One of the challenges was the segregation of the two distinct areas — one being functional for work and the other being a social entertainment spot — in this small space without disturbing each other. Financial services companies are usually conventional and sombre, we wanted to keep that sense of formality yet showcase it in a nicer, more modern way.

The lounge area is strategically placed at the front and is the first thing you see when you walk in, setting the first impression of the office. Customers are entertained here and this space extends into another work area for staff who want a more causal setting. Meeting rooms are all placed in the middle and the panels can be opened up to form a large room in event of a town hall meeting. We incorporated a private phone booth for calls and made sure to keep the meeting and social spaces away from the work tables because of all the private information involved in this trade."
Location: Singapore, Singapore
Date completed: 2020
Size: 2,000 square feet
Design: LAANK
The post A Look Inside Orchard Global Asset Management's New Singapore Office appeared first on Officelovin'.