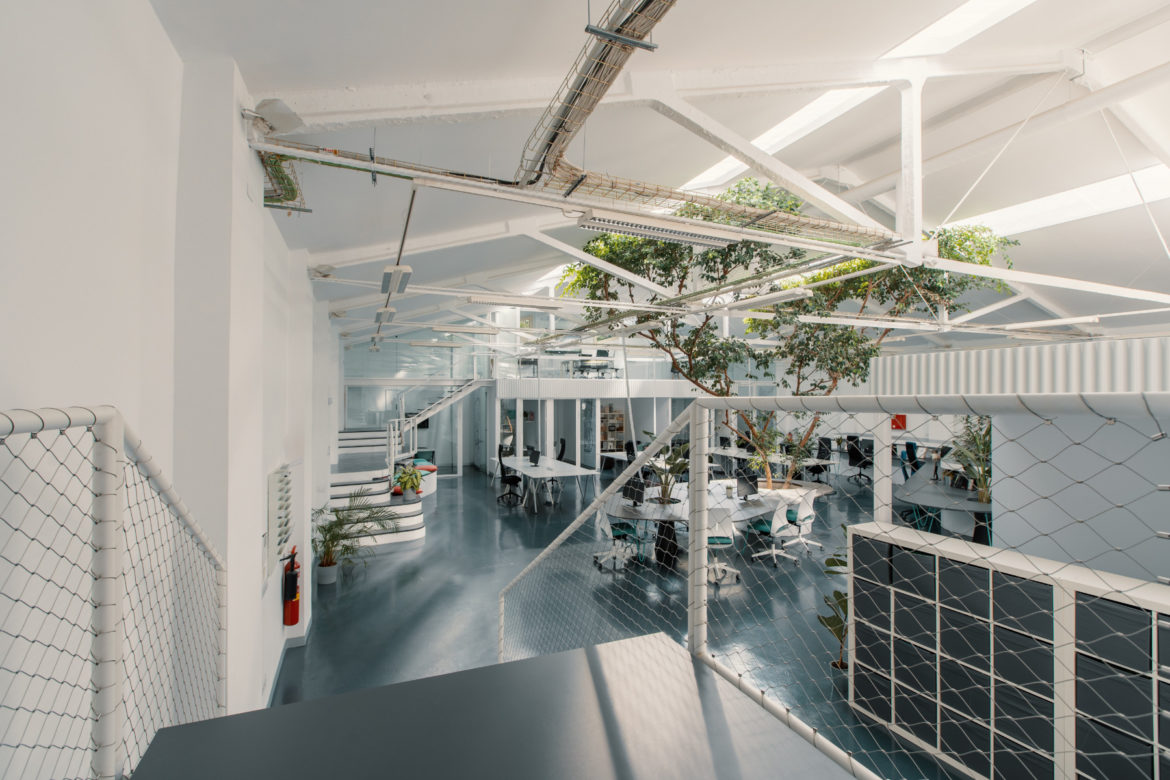 Digital company Ficus hired architecture and interior design firm Arquid to design their new office in Madrid, Spain.
FICUS OFFICE' is the result ofbelieving in the potential of legacy architecture. The intervention focuses on preserving the identity of the warehouse and adapting it to new uses; a
metamorphosis in which ARQUID fuses the elements of industrial aesthetics, with its conception of a space adapted to its work needs and methodology. At the beginning of the project, the warehouse is completely cleaned and only its main structure is maintained so as not to lose the essence of the original space. A nudity that allows ARQUID to visualize the final and real height of the site and draw an idea that allows them to access and take advantage of every corner in the width and height of the space. On the blank canvas, ideas begin to be distributed and
the architecture studio decides to create a new topography within the warehouse that allows the full height of the warehouse to be used. In this way, several levels are created in which different work and activity areas are distributed, permanently connected with each other through various access areas. On the ground floor the main activity is distributed in an open space, while the upper floor consists of different closed meeting spaces with transparent windows that open the space to the exterior and allow natural light to enter from the skylight in the ceiling.

The new topography is finish ed off with gray surfaces that are used for different elements floor, table or even seat. Together, the space and the structure integrate their constructive
elements in the daily activity of the studio. This idea ties in well with ARQUID's concept of contributing to the flow of ideas among all team members"
Location: Madrid, Spain
Date completed: 2022
Design: Arquid
The post A Look Inside Ficus' New Madrid Office appeared first on Officelovin'.