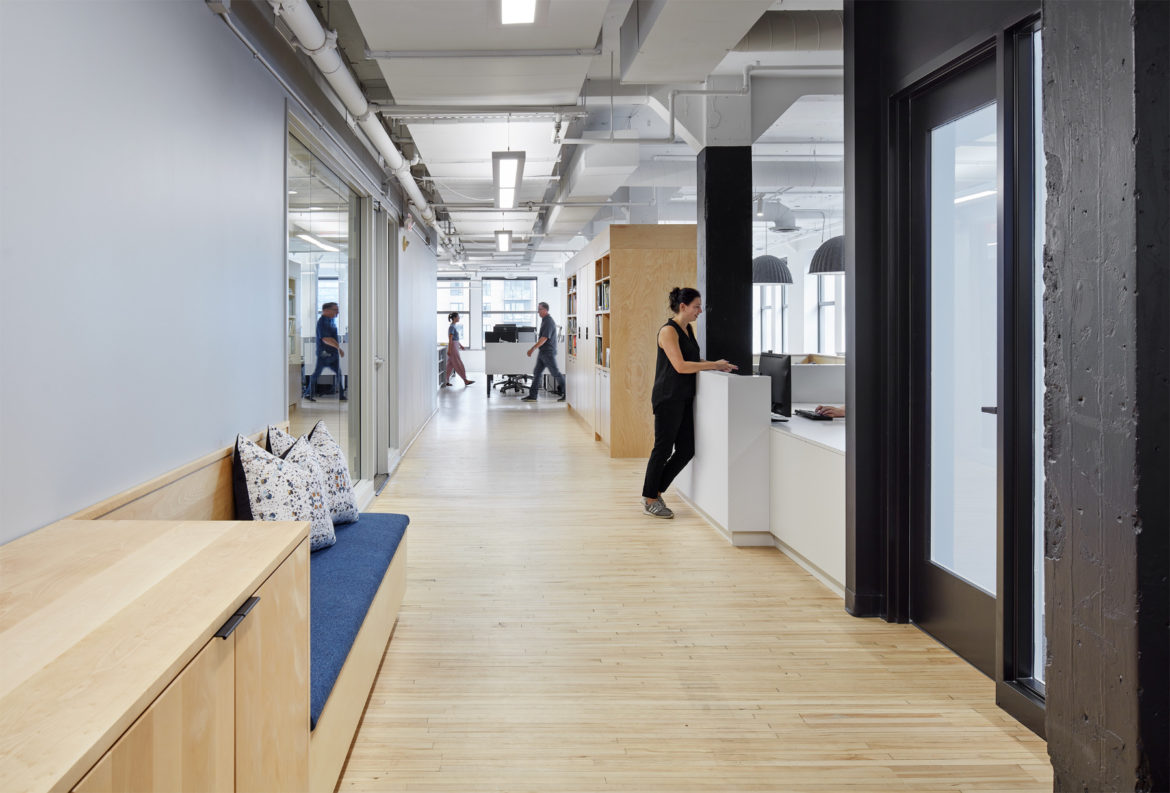 Architecture firm Damen Farber recently hired architecture & interior design firm Studio BV to design their new office in Minneapolis, Minnesota.
"The concept for the new Damon Farber office is about natural materials and connections. This idea comes from the work they do, connecting people to nature and making strong relationships between the interior and exterior spaces. This is clear in their new office space with the connection of the deck to the cafe and work areas. The concept of connections is clear when you walk into the space. The visitor sees the work, both in process and the rich palette of materials that create the landscap es. The critique space and open work lounge invites teams and visitors to become part of the design process. Creating a welcoming and rich visual texture when you arrive will be the library and display built in wall.

This wall contains important materials and a monitor to display the work the team is creating. This lounge area becomes the bridge between the enclosed meeting spaces and the open work and collaboration areas. The work environment is flexible and transparent and puts the teams and work first, with multiple places to connect and draw. The cafe space becomes a focal point with great amenities and a connection to the roof top deck. This deck feature will be the heart of the office supporting work and play for the Damon Farber team and their clients."
Location: Minneapolis, Minnesota
Date completed: May 2021
Size: 6,000 square feet
Design: Studio BV
Photos: Corey Gaffer
The post A Look Inside Damen Farber's Minneapolis Office appeared first on Officelovin'.