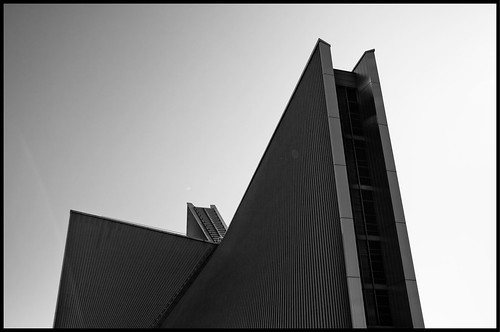 V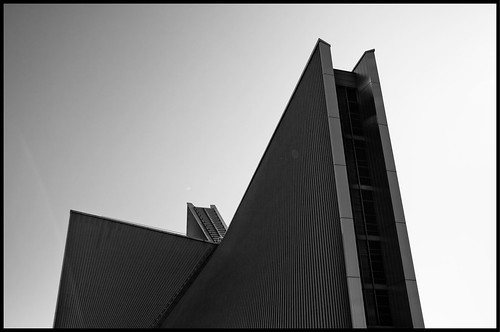 Image by YST (aka kryptos5)
St Mary's Cathedral, Tokyo
This cathedral was designed by a renown architecture, Kenzo Tange, and built in 1964. This is the roof of the cathedral, which, when looked from above, forms a cross. (See aerial view) More than that, it's the interior of cathedral that awes all.
Other major works by Kenzo Tange (most of them eccentric):
– Fuji Television Building, Odaiba, Tokyo
– Tokyo Metropolitan Government Building, Shinjuku, Tokyo
– Nanyang Technological University, Singapore
– Yoyogi National Gymnasium, Tokyo
– Hiroshima Peace Memorial Museum