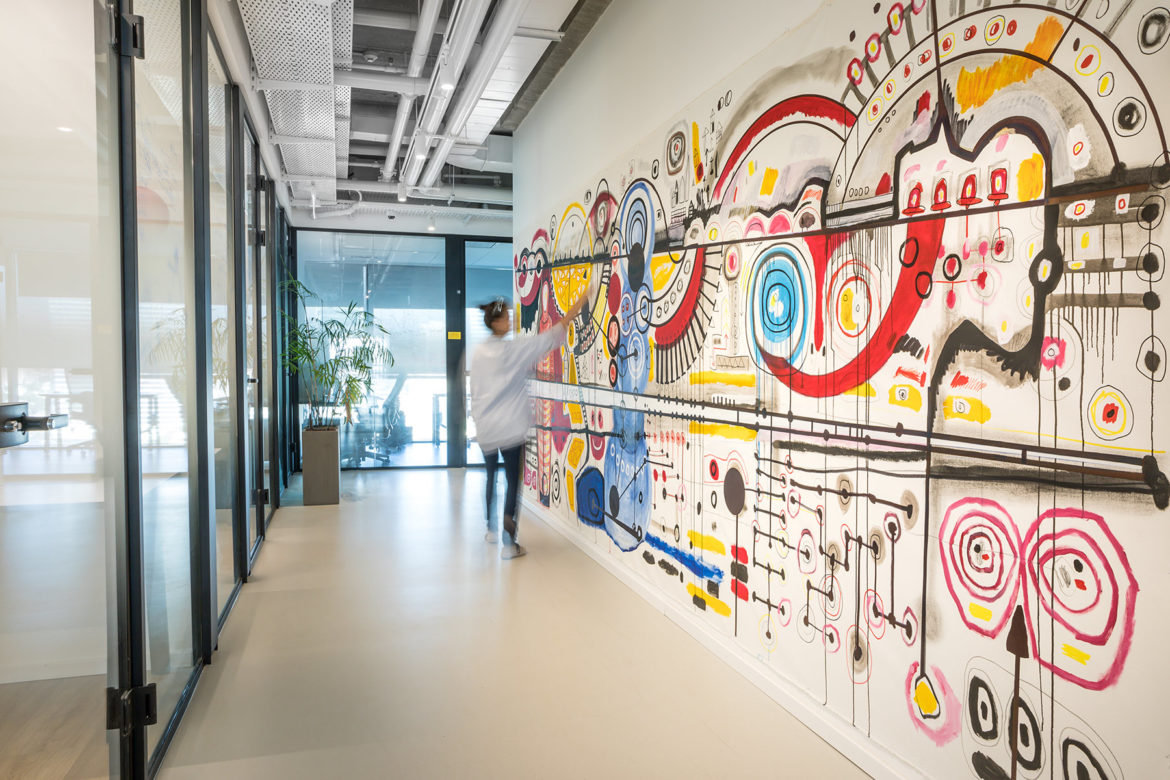 Technology company WekaIO recently hired architecture and interior design firm Ilana Moskovitz | Architecture and interior design studio. to design their new office in Tel Aviv, Israel.
"The office is located in the center of Israeli's metropolitan Tel Aviv, spans an entire area of 1000 square meter and has a 360 degrees breathtaking city-scape.

This office design project has 2 unique landmarks. The first is "The floating color meeting rooms". Two transparent color glass cubes designed as a integral part of theentrance's space revealed directly upon entering the office making a dominant color design statement.

The second is the "Art exhibition in a working environment" concept. A unique and pioneering concept that was developed as an integral part of the office's wall design.

This dynamic platform for young artists is exclusive to this project and developed in order to contribute to the young artists community. Every few months a different
artist will be chosen to make a site-specific artwork while conducting a local dialogue with the employees and the site. The first to be chosen was Shai id Alony."
Location: Tel Aviv, Israel
Date completed: 2020
Size: 1,000 square feet
The post Step Inside WekaIO's New Tel Aviv Office appeared first on Officelovin'.