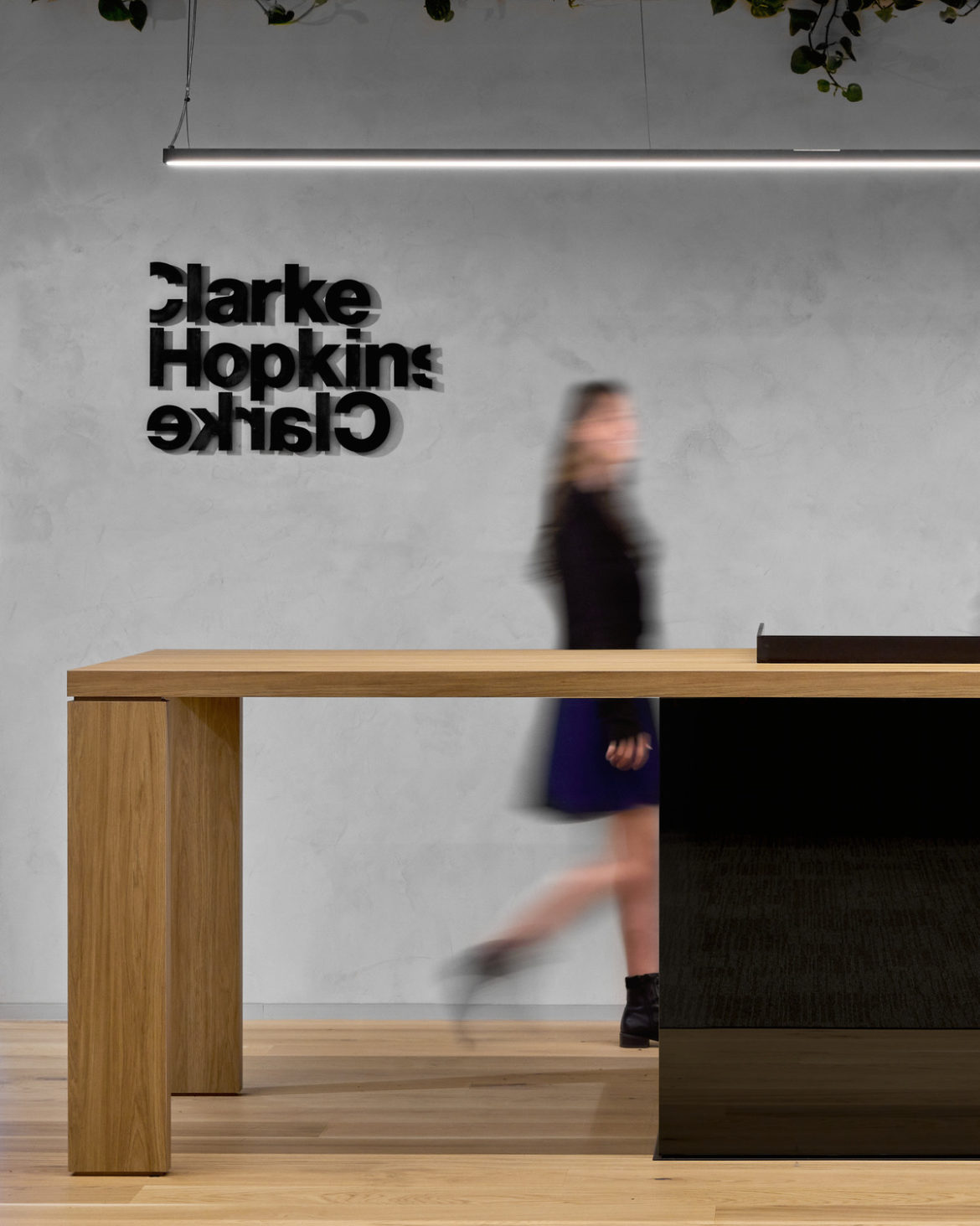 Architecture firm ClarkeHopkinsClarke recently moved into a new office in Melbourne, Australia which they designed themselves.
"The 75,800sqm precinct comprises five connecting buildings arranged around Womin-djerring (Come Together), a shared garden oculus. ClarkeHopkinsClarke`s The 1849-square-metre studio occupies the entire top floor of the landmark building on the corner of Grattan and Swanston Streets. Relocating allowed the interdisciplinary design practice to reunite its team of 180 (spanning 9 diverse sectors with distinct working styles), which had outgrown the Collingwood studio it designed and a rear office annexed to accommodate its growth.

The kitchen's communal tables, booths and breakouts connect people for socialising, presentations, dining, events and table tennis tournaments (a beloved tradition). The precinct requires tenants to meet stringent compliance targets for operations, design, materials and fittings. Interiors Associate Michelle Cavicchiolo said the designers drew on their experience specifying high-ESD products on projects and meeting its Climate Active, carbon neutral and BCorp certifications. Exemplar suppliers and innovative materials include Paperock composite benchtops and splashbacks made from paper and laminate panelling from closed-loop manufacturing specialists Polytec.

"We used a neutral materials palette that compliments the base build, accented with warm timbers and terracotta tones," Michelle said. "And we worked with regular collaborators to create custom features that express who we are and what we value. For example, we worked with Jonik to custom design storage and shelving units with integrated planters, which we`ve filled with lush plants as a nod to the internal courtyard and garden we loved about our Collingwood studio. We also commissioned porcelain artist Colin Hopkins, the son of one of our founding partners, to create a beautiful feature light for our front-of-house collaboration zone. He responded with a delicate, expressive pendant inspired by loosely hand-rolled drawings, which works beautifully here."
The post Inside ClarkeHopkinsClarke's New Melbourne Office appeared first on Officelovin'.