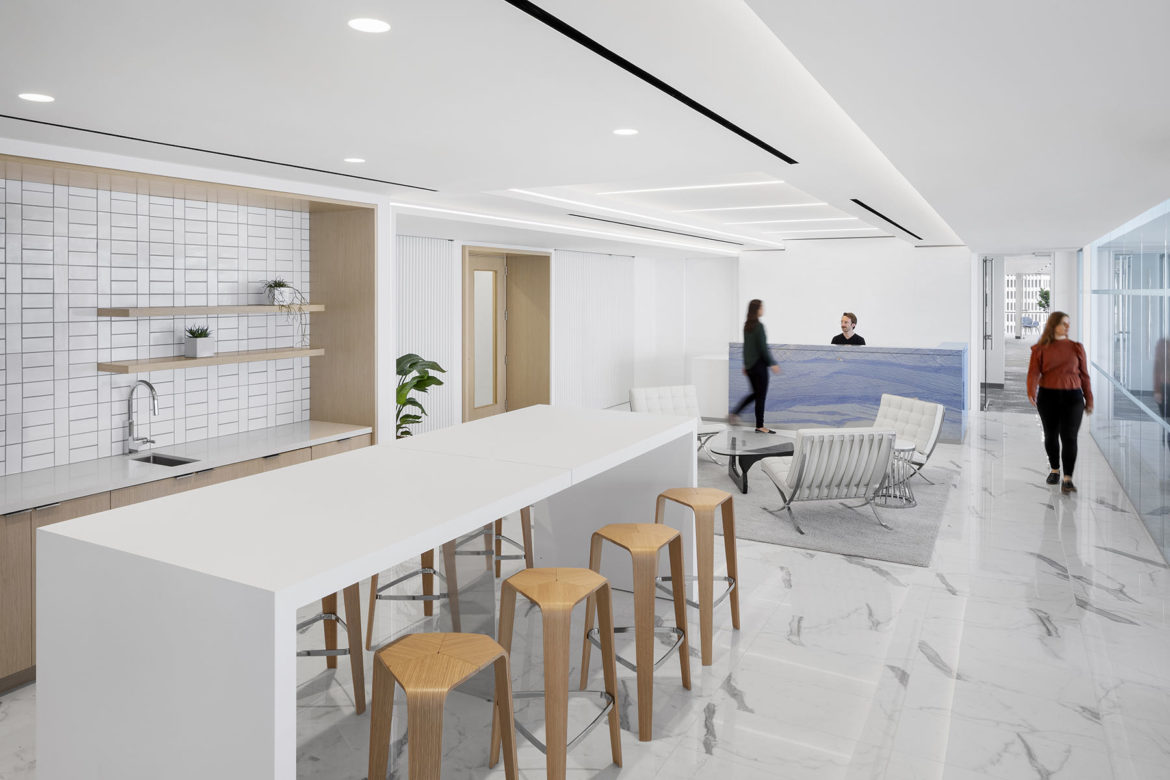 Office Renovations
A Tour of Private Financial Services Firm Offices in San Francisco
|
October 2, 2020
Private financial services firm RMW Architecture & interiors recently reached out to architecture and interior design studio RMW Architecture & interiors to design their new office in San Francisco, California.
"When a growing global financial services firm took up residence on the top floor of a 27-story building overlooking the San Francisco bay, they turned to RMW to create a memorable and breathtaking impression for both visitors and staff. Our accomplishment of this directive is evident upon entering the full-floor suite where visitors are greeted with the timeless elegance of the porcelain-tiled reception area. An uninterrupted sightline from the entry through the conference room offers an expansive view of the Bay Bridge. A custom-cut blue stone reception desk with movement reminiscent of ocean waves helps draw the outside in. Altogether, the design created a lasting impression of a sleek and sophisticated space that capitalized on the views.

Framed external views to the outside remain a highlight of the design throughout. The open office area is positioned along the windows, extending the wellness benefits of natural light to more occupants. Glass-walled interior offices face out across the open workstations with a sightline to the cityscape beyond. In the breakroom, views of the bay are maximized with two walls of floor-to-ceiling windows. The glass separating the breakroom from the office is designed to be reminiscent of the city fog. Throughout the space, there is an intangible warmth that is attributable to the subtle introduction of wood and restrained use of ocean blue hues," says RMW Architecture & interiors
The post A Tour of Private Financial Services Firm Offices in San Francisco appeared first on Officelovin'.