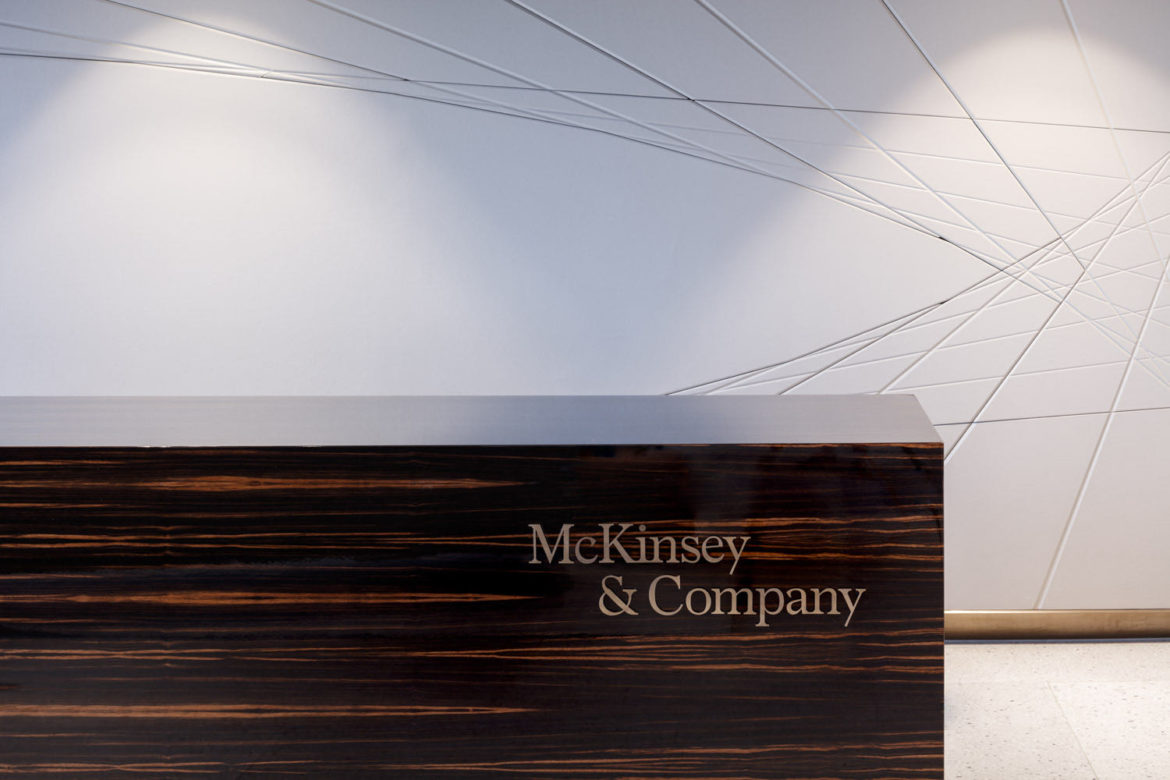 Office Renovations
A Peek Inside McKinsey & Company's New London Office
|
November 6, 2020
Management consulting company McKinsey & Company hired interior design firm MoreySmith to design their new office in London, England.
"The new office showcases McKinsey's expansion of its client offering, from beyond traditional strategy consulting into profession-leading capabilities in digital transformation, advanced analytics, capability building and design which we helped them achieve through our smart storage solutions we call Simplicity.

McKinsey is dedicated to creating not only a unique and dynamic workspace for their company, but also to ensure that their impact on the environment is kept to a minimum. We designed a purpose-built storage solution that contained recycling slots that matched the new interior, so that paper could be recycled in what is already an almost paperless company.

Built and designed to LEED-Gold standard, the building has nearly eliminated the need for single-use plastic, as well as a concerted effort to significantly reduce the amount of printing. Our Simplicity+ smart lockers helped McKinsey achieve this accreditation. The software in the lockers also allow McKinsey to implement new business rules, to ensure the facilities are being used efficiently.

Vecos, the integrated software that makes our lockers smart, also makes our work future-proof. If they find lockers are not being used to capacity, they can adjust to a lower locker to user ratio reducing the amount of energy being used that powers the lockers and freeing up space for other business uses.

The successful installation of our smart lockers and other state-of-the-art office furniture for McKinsey & Company, provides a cost effective, time efficient and sustainable storage solution for many years to come," says Morey Smith.
Location: London, England
Date completed: 2019
Design: MoreySmith
Photos: Philip Durrant
The post A Peek Inside McKinsey & Company's New London Office appeared first on Officelovin'.