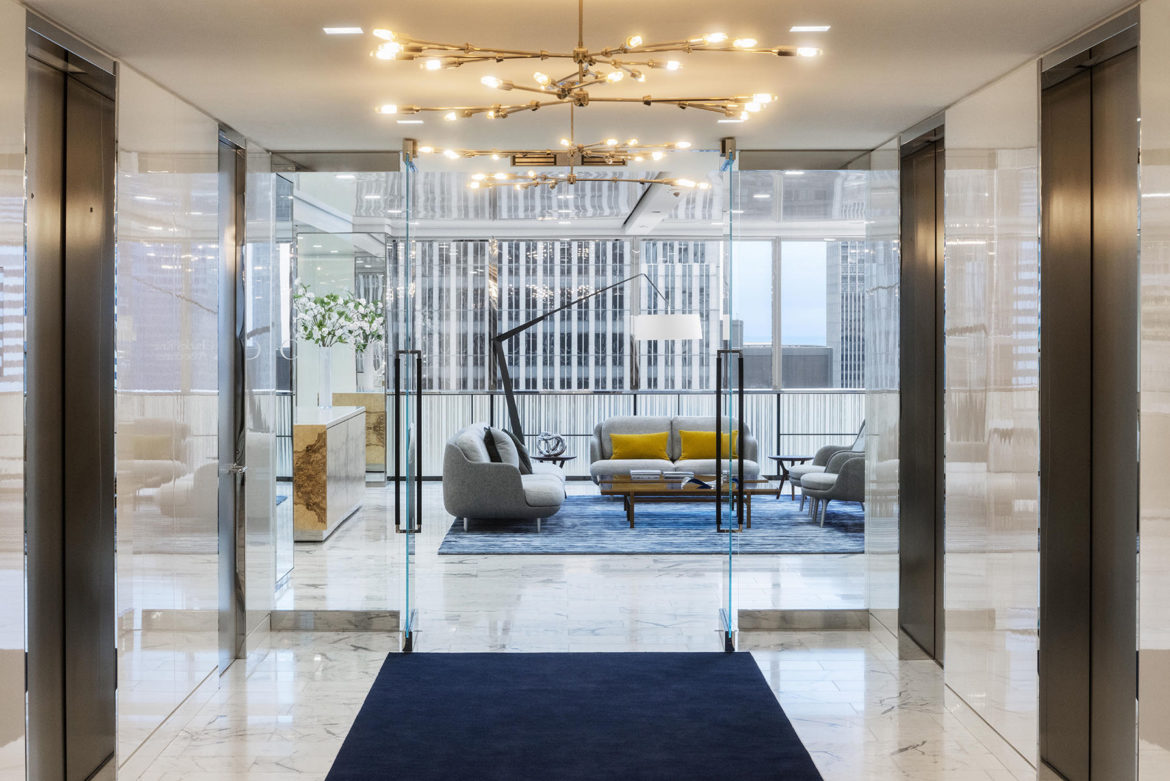 Office Renovations
A Look Inside Charles River Associates' New Chicago Office
|
October 30, 2020
Global consulting firm Charles River Associates recently hired architectural firm Elkus Manfredi Architects to design their new office in Chigago, Illinois.
"Elkus Manfredi Architects' transformative workplace redesign of CRA's Chicago sf office at One South Wacker Drive unifies the company's existing two-floor office and replaces the previously dim, dark, crowded environment with a daylight-filled, expansive workplace within the original two-floor footprint.

Elkus Manfredi's Vice President and Workplace Strategist, Linda MacLeod Fannon, summarizes the approach of the Elkus Manfredi designers and the Chicago CRA team: "Just because there is a trend, it doesn't mean you have to follow trend. CRA's Chicago team truly investigated what was right for them versus what everyone else is doing."

Elkus Manfredi led a paradigm-setting consulting process that established company-wide workplace space metrics centered on activities, tasks, and interaction points in the space. These metrics provide the functional foundation for the design solutions.
As with the previous CRA offices the firm has designed, Elkus Manfredi created a balance of private spaces for the quiet, focused, head-down work that CRA consultants are largely engaged in, with inviting and inspiring gathering areas for the relaxation, refreshment, and spontaneous exchange that is equally crucial to peak staff performance.

MacLeod Fannon continues: "Interestingly, natural light was our most important material in our charge to transform the full two floors. The South Wacker building was a challenge in and of itself because it has a layer of dark film on its windows for sun protection, and the windows were all half-height, one-story windows. Figuring out how to bring in the natural light was as much a part of our design directive as how to change their work experience and how to incorporate the Chicago team's culture. For this CRA team, it was important that they felt at home at work."
Location: Chicago, Illinois
Date completed: 2015
Size: 35,620 square feet
Design: Elkus Manfredi Architects
Photos: Andrew Bordwin
The post A Look Inside Charles River Associates' New Chicago Office appeared first on Officelovin'.