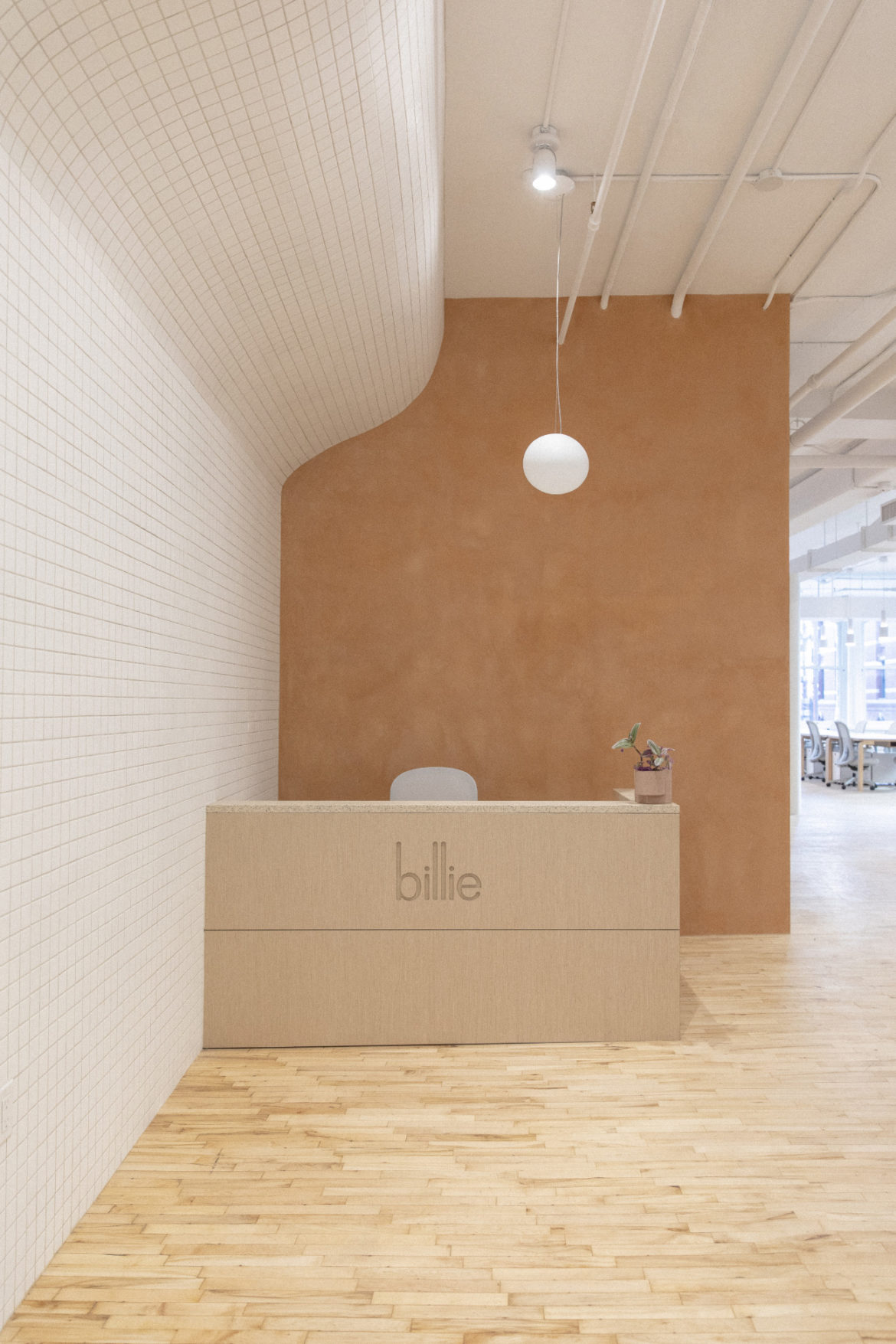 Body brand Billie recently hired interior design studio Office of Tangible Space to design their new office in New York City.
As a nod to where Billie products live, the office features subtle hints of sleek bathroom materials. This includes a curved tiled wall at the entrance of the space and textured glass blocks that form the walls of conference rooms. An open concept, designated bathroom vanity creates open space for the team to test new body care formulas.

Other key design features include venetian plaster that brings texture and warmth to the space and custom desks with fun table legs. When asked about the inspiration behind the design, Yarinsky shared, "We posed what we thought were 2 interesting questions: One was how can we challenge the use of traditional building materials that may be traditionally thought of as "masculine" or "feminine" and the other was how would you turn a bathroom into an office? We wanted to elevate the design in this new phase of our partnership, conveying the brand across every detail."

These thoughtful details not only speaks to the conceptual designs but also reflects the flexibility that Billie's leadership is championing for their team."We intentionally created space to allow for ultimate flexibility, with desks and conference rooms across scale so people can spread out safely or quickly catch-up with a colleague. The office is made for transient collaboration, encouraging people to come into work without adding in walls or limitations."
The post A Look Inside Billie's New NYC Offic appeared first on Officelovin'.